Line Drawing, Value Map and Scale For How To Draw A Horse Line Drawing and Value Map
Print the map at the size you want to draw the horse. Trace the line drawing onto your paper for a quick start and refer to the value notations as you work through the lesson.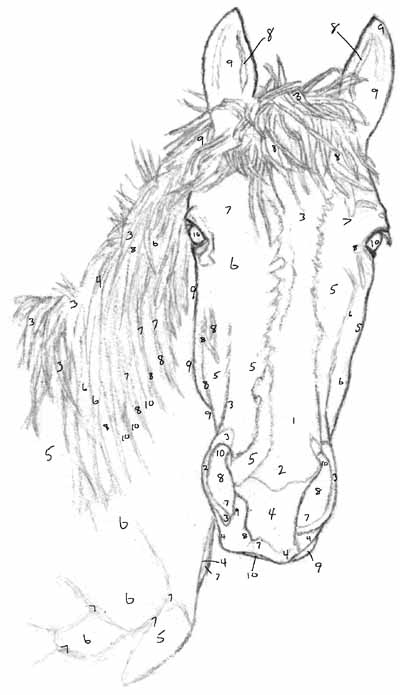 Gradated Value Scale
Use this gradated scale to help create the values in the map. "One" is the white of the paper and "ten" is the darkest dark you can achieve on the paper.